About Clarence A Mason
Clarence A. Mason is the founder of Clarence A. Mason Enterprizes  and works as an author and motivational speaker. His goal is to change how people do business, interact with others, and to teach, train, and reach people with a message of hope for the future. He works hard to empower individuals with the tools they need to affect positive change in the world.
BIOGRAPHY
Mason's distinctive point of view is a direct result of a past tragedy that has produced a present day triumph After approximately 2800 pounds of steel and iron plates fell on him, while on active naval duty in San Diego, California, the Navy classified him disabled and discharged him.
Mason found himself unskilled and disabled. He had to discover a new way of earning a living. After graduation from UC Berkeley with a degree in Political Science, he won a position with the US Department of Energy against 2,400 applicants for four job openings. Between 1976 and 1980 he was promoted from an entry level employee to a Mid Level Senior Contract Specialist with a "Confidential Security Clearance". He negotiated many multi-million dollar government contracts with major contractors, including TRW, General Dynamics, and General Electric.
In 1980 Mason resigned to become an entrepreneur, forming a private consulting company to assist businesses in obtaining and administering government contracts. He has consulted with many multi-national companies on government and political issues. But Mason Weaver had to learn how to earn income, how business was achieved and how to teach others.
Mason has been the national and regional spokesperson for many groups and organizations. He is a noted conference speaker and guest lecture. Mason Weaver has appeared on national TV, cable and news programs. He is often contacted by national news organizations to comment on breaking stories.
Mason hosted a live call in radio program and wrote a weekly column on social and political issues. He soon became a sought after public speaker and lecturer. Mason is gifted with an extraordinary view of government and business.
Mason Weaver is the author of It's OK to Leave the Plantation, The Rope, Diamond in the Rough, and Polishing the Diamond in the Rough which discusses the social issues that affect us all and that bind us together. Noted for his quick wit, vigorous debate and forceful oratory, Mason is a challenge to the opposition and an instructive persuasive counselor to allies.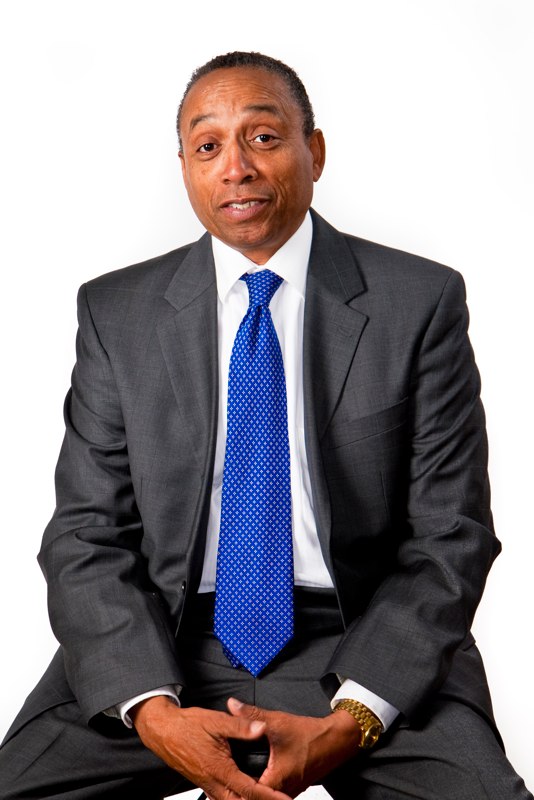 ARE YOU READY FOR SUCCESS?
Clarence A. Mason's "Seven Principles to Success":
• Success is a verb, not a noun. It is based upon what you are doing not what you are thinking.
• No one's opinion of you should mean more to you than your opinion of you.
• Wisdom comes not from the journey, but from the experiences along the way.
• If you compromise on your principles, you have none.
• If you are not willing to sacrifice, you are not willing to succeed.
• A dream is something you think you can do, a goal is something you are doing.
• Truth is eternal and unchangeable and does not submit itself to the thoughts, hopes, or actions of man.
Want to know more?
Contact us to learn more about our other skilled motivational speakers.
Mason Weaver Unkeashed
★★★★★
"
Wow, I can't remember how long I have enjoyed hearing Mason speak, but it's many years. Anytime that I am planning an event, Mason is the first one I turn to. Mason and I have traveled to most parts of NC and many times I have invited Mason to speak at events in DC. I currently serve as Senator in NC. Prior to that I served as NCGOP vice chair, many positions in the Federation of Republican Women, and Grassroots coordinator for FreedomWorks. In each of these capacities, Mason has always rushed in when called, and delivered the show stopping speech at my events. He has, what I call Masonisms ready in an instant and those are priceless. If you haven't had the pleasure of hearing this patriot speak, it should absolutely be at the top of your bucket list.
"
Dynamic Communicator
★★★★★
"
Mason is a very passionate motivational speaker. He is well versed on his captivating and compelling topics. Mason delivers!
"
Stallion Road Ranch
★★★★★
"
Mason and I have been friends for over 20 years now. I met Brynda, his beautiful wife, and Mason during my time as a field representative for a local assemblyman here in SoCal. I own one of his first editions of It's Okay to Leave the Plantation! The truth he speaks and the spirit of his message is one more Americans need to hear. Will he rock your socks? You bet he will! For the good of your family and friends and our wonderful country.
"